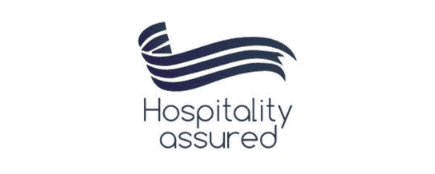 Promoting Service & Business Excellence
The Hospitality Assured Certification for the Caribbean for which the Caribbean Tourism Organization (CTO) holds the license, seeks to actively encourage tourism and hospitality businesses in the region to put in place a service quality framework that meets the requirements for the European Foundation for Quality Management Excellence Model.
The Hospitality Assured process encourages businesses to look at their own operation from the customer's perspective and to see where improvements should be made to benefit the customer and strengthen the business. The Hospitality Assured 9-Step Framework provides the framework to achieve service and business excellence.
The Caribbean Development Bank Supports the Hospitality Assured (Caribbean) Certification Programme
The Caribbean Development Bank (CDB), through its Caribbean Technological Consultancy Services (CTCS) Network, is utilizing the Hospitality Assured (Caribbean) Certification program to significantly improve service quality standards and build a culture of service and business excellence in the region's micro, small and medium-sized operations (MSMEs) in the tourism and hospitality sector. The Standard for Service and Business Excellence is made up of nine steps that form the customer circle of improvement.
Customer Research
The Customer Service Promise
Business Leadership & Planning
Operational Planning & Standards of Performance
Resources (people, equipment, facilities)
Training and Development
Service Delivery
Service Recovery
Customer Satisfaction Improvement
Improved service quality standards
Well-developed service ideals, values, and principles that support a culture of excellence
Increase in customer satisfaction and loyalty
Increased market share
Improved staff morale
Great public relations and a strong marketing tool
Recognition by peers in the industry
Bench-marking data provided for comparison purposes
Continuous improvement through re-certification every 2 years
Why become Hospitality Assured?
Becoming Hospitality Assured tells customers that service excellence is guaranteed by your company. The Hospitality Assured framework can help to:

Who can become Hospitality Assured
Any hospitality, leisure, or tourism-related organization is eligible for HA, be they large or small, single or multi-unit, as long as they hold a desire to improve service to customers and to achieve operational and business excellence
Choosing Hospitality Assured is the first step in ensuring your way to success. The process for getting certified is quick and easy and the CTO will be there to support you every step of the way.
1. Register Your Interest – Once you are confident that Hospitality Assured is the right certification for your business, send us your interest via the website, or give us a call and we will supply all of the information concerning the costs and certification process.
2. Company Verification – Before you can start the certification process, your company is checked to ensure it is licensed and certified at the national level.
3. Complete Application Form – Once your business has been verified, we will send you the Hospitality Assured application form to be completed and returned.
4. Fees – The receipt of your completed Application form confirms your registration for the Hospitality Assured certification. You will be sent an invoice for 50% of the assessment/ administration fee.
5. Hospitality Assured Introduction Pack – Upon receipt of your 50% payment, the Hospitality Assured Information Pack will be sent out to you directly.
6. Business Advisor – If you require a business advisor, we will assign a business advisor to your organization. They will support you through the certification process to get your business ready for assessment. There is a cost attached to using a business advisor.
7. Fees – Prior to your assessment taking place, you will be required to pay the remaining 50% of your assessment/administration fee.
8. Assessment – Once your business has been assessed you will be notified of its outcome.