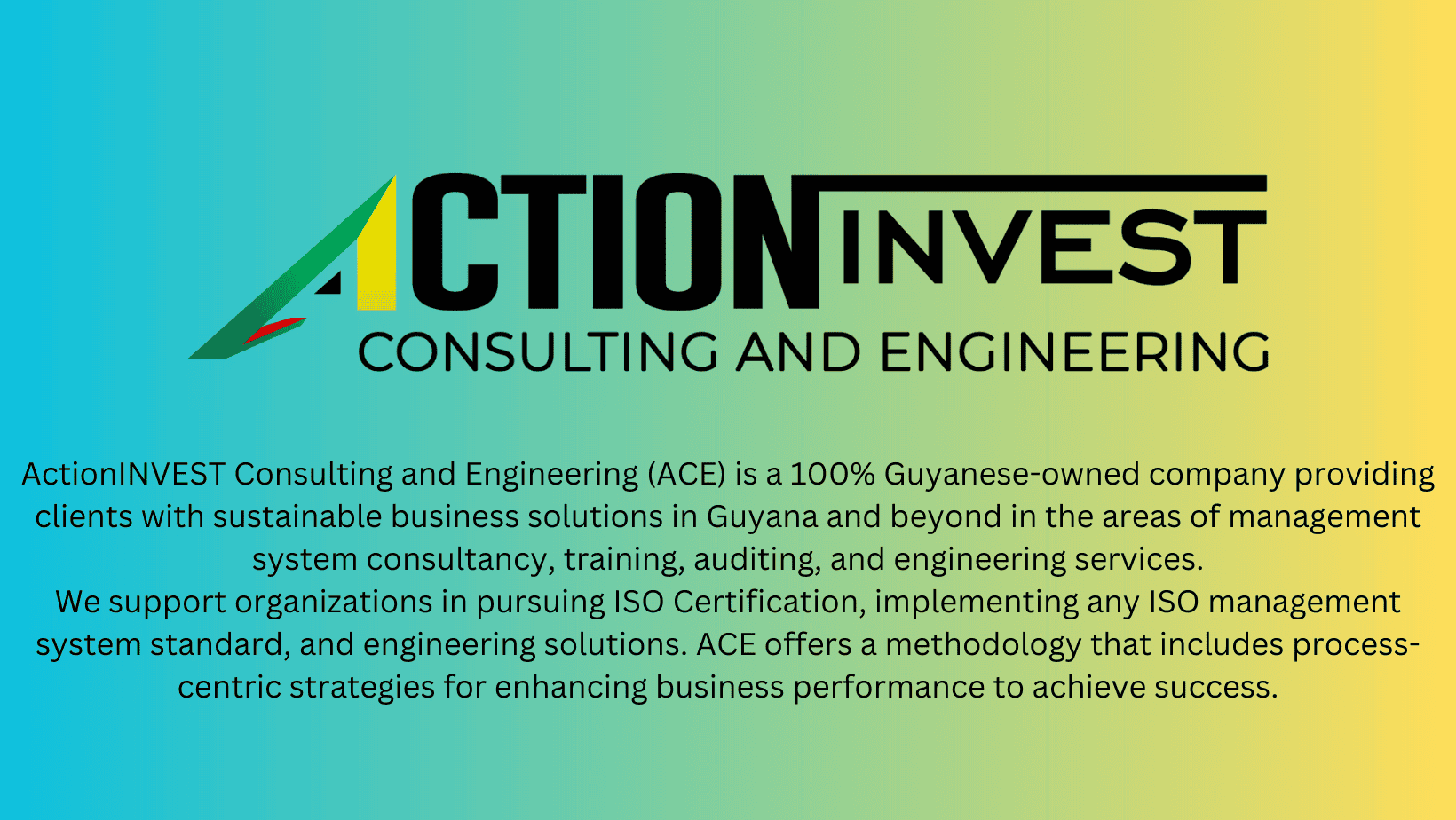 Our Core Values, Vision, and Mission guide the actions of ACE and spell out our overall reason for existence and provide us with a clear path, and guide our decision-making.
Our Consultants are qualified and experienced and bring over 40 years of combined experience in supporting organizations to run effective quality management systems in consultancy, auditing, and training for certification and accreditation.
Simple process-centric documentation and strategies for QMS implementation
Guaranteed results from consultancy projects due to our activities founded on the guidelines for management consultancy services ISO 20700.
Our ISO Lead Consultant is one of two certified Lead Auditors in Guyana with national and regional auditing experiences.
We guide you to implement standards and engineering solutions the right way.
Talk to us to get your ISO Consulting and Engineering Solutions
ACE Provides ISO Consulting services to establish management systems that are either stand alone or integrated.
An integrated management system is an effective organizational approach to simplifying the work, avoiding conflicts, and reducing duplication of documents. Integrating management systems may lead to cost savings and efficient utilization of resources within an organization.
Benefits of implementing an integrated management system include:
(a)Management of cost more  effectively  when compared to separate management systems;
(b)Facilitation of better decision-making;
(c)Avoidance of duplication e.g., in personnel, meetings, electronic record-keeping software, audits, and paperwork.
(d)Reducing the possibility of resolving problems in one area at the expense of creating new difficulties in other disciplines.
The intent of implementing an Occupational Safety and Health Management System (OSHMS) meeting the ISO 45001:2018 Standard is to enable organizations to provide a safe and healthy workplace by preventing work-related injury and ill health, as well as by proactively improving their OH&S performance.
Hazard Analysis Critical Control Point
HACCP is a management system in which food safety is addressed through the analysis and control of biological, chemical, and physical hazards from raw material production, procurement and handling, to manufacturing, distribution and consumption of the finished product. Hazard Analysis Critical Control Point (HACCP) based procedures provide businesses with a cost effective system for control of food safety, from ingredients right through to production, storage and distribution to sale and service of the final consumer. The preventive approach of HACCP based procedures not only improves food safety management but also complements other quality management systems. The main benefits of HACCP based procedures are:
• Saves your business money in the long run
• Avoids you poisoning your customers
• Food safety standards increase
• Ensures you are compliant with the law
• Food quality standards increase
• Organizes your process to produce safe food
• Organizes your staff promoting teamwork and efficiency
ISO 9001:2015 Standard Consulting
The intent of implementing a Quality Management System (QMS) meeting the ISO 9001:2015 Standard provides confidence that products and services are delivered consistently to customers, considering the applicable statutory and regulatory requirements. ISO 9001 Certification is becoming a requirement to access markets and is a major requirement/prerequisite for procurement nationally, regionally, and internationally.
Benefits that companies can expect in implementing the ISO (9001) standard are increased annual sales revenues, improvement of credibility and image, increased efficiency, better process integration, increased customer satisfaction, and quality.
Conformance to ISO 9001 is rapidly becoming a prerequisite for doing business in many markets and industrial sectors.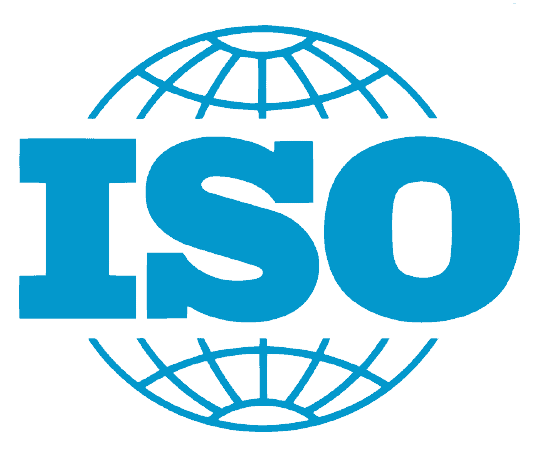 Benefits of ISO Implementation and Certification
Find out more to start your journey to be ISO Certified.
ACE training programs are based on ISO management system standards, quality and on engineering solutions based on request from our clients. These programs are designed and executed by experienced and competent staff to  develop your organizations' understanding and ability to run an effective management system/ organizations.
Join Our Training Programs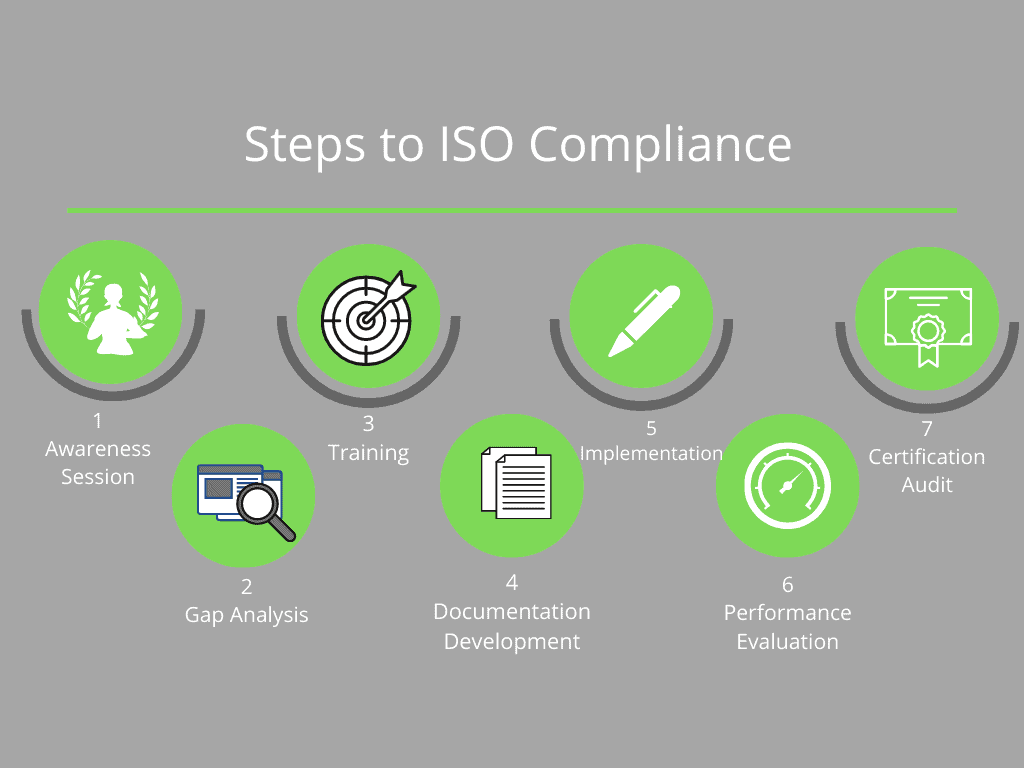 ISO Training & Consulting Scope
ISO 9001:2015- Quality Management System requirements
ISO/IEC 17020:2012 Conformity assessment — Requirements for the operation of various types of bodies performing inspection.
ISO/IEC 17025:2017- General requirements for the competence of testing and calibration laboratories
ISO 22000:2018-Food safety management systems — Requirements for any organization in the food chain
ISO 45001:2018- Occupational health and safety management systems — Requirements with guidance for use
HACCP- Hazard Analysis Critical Control Point.
Part 1- ISO/TS 22002-1:2009- Prerequisite programs on food safety — Part 1: Food manufacturing
ISO 15189- ISO 15189:2022 Medical laboratories — Requirements for quality and competence
ISO 15190- ISO 15190:2020 Medical laboratories — Requirements for safety
GYS 231: 2010 CRS 14: 2010(First Revision) Requirements for good management practices for micro, small and medium enterprises.
GYS 170:2021 – General requirements for the operation of a laboratory.
GYS 235: 2003-General requirements for safety in laboratories.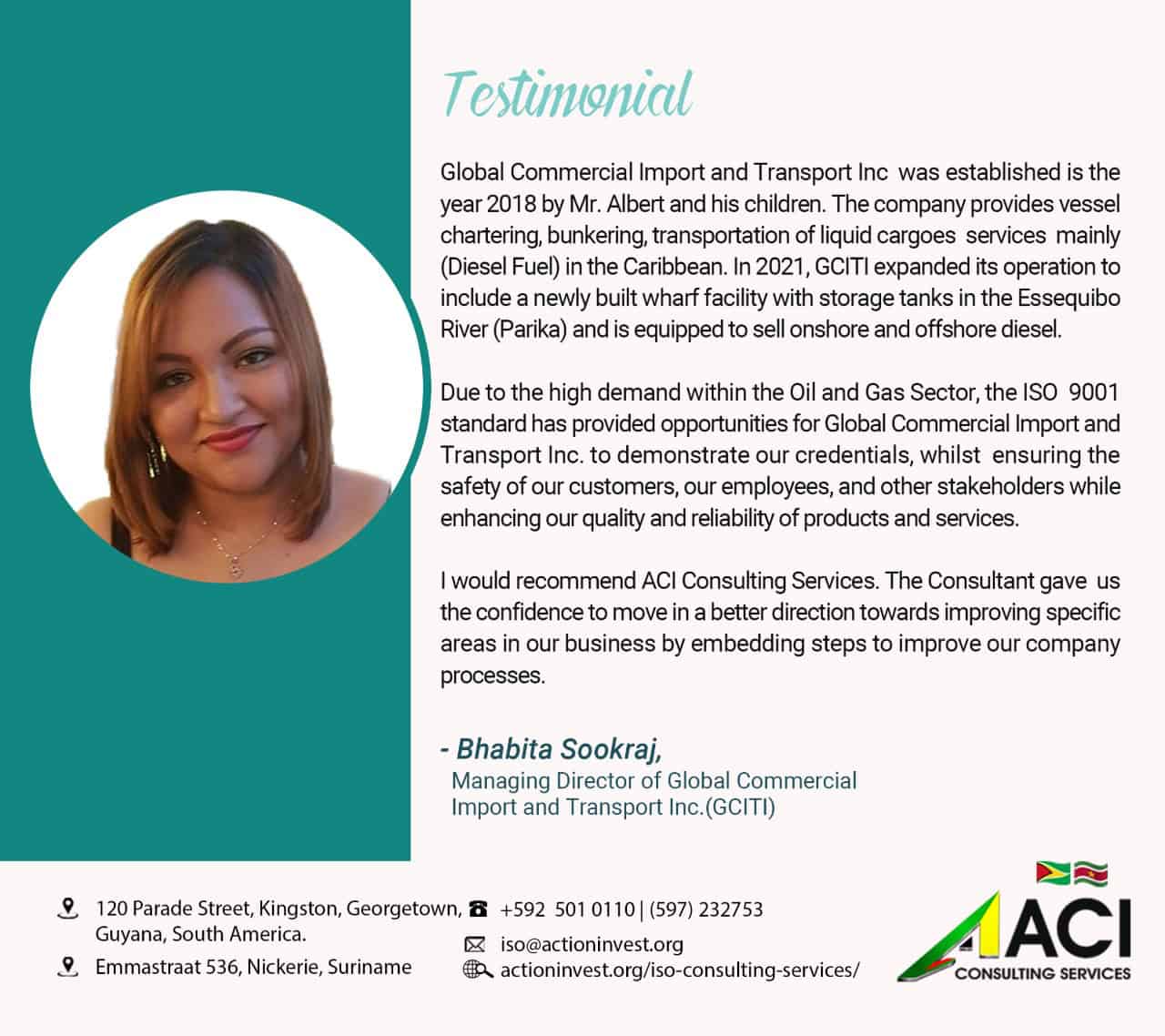 GCITI Testimonial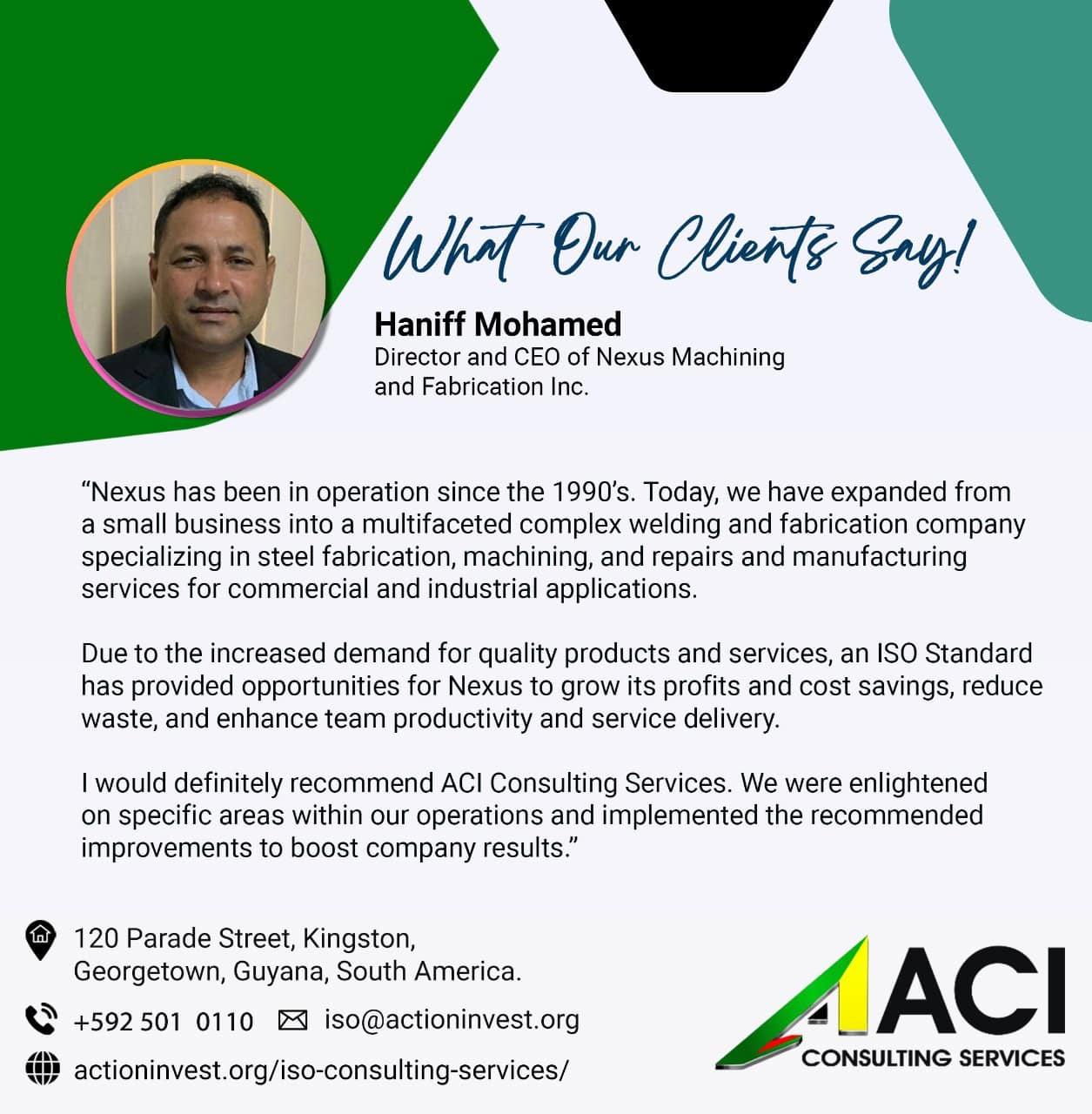 Nexus Machining Testimonial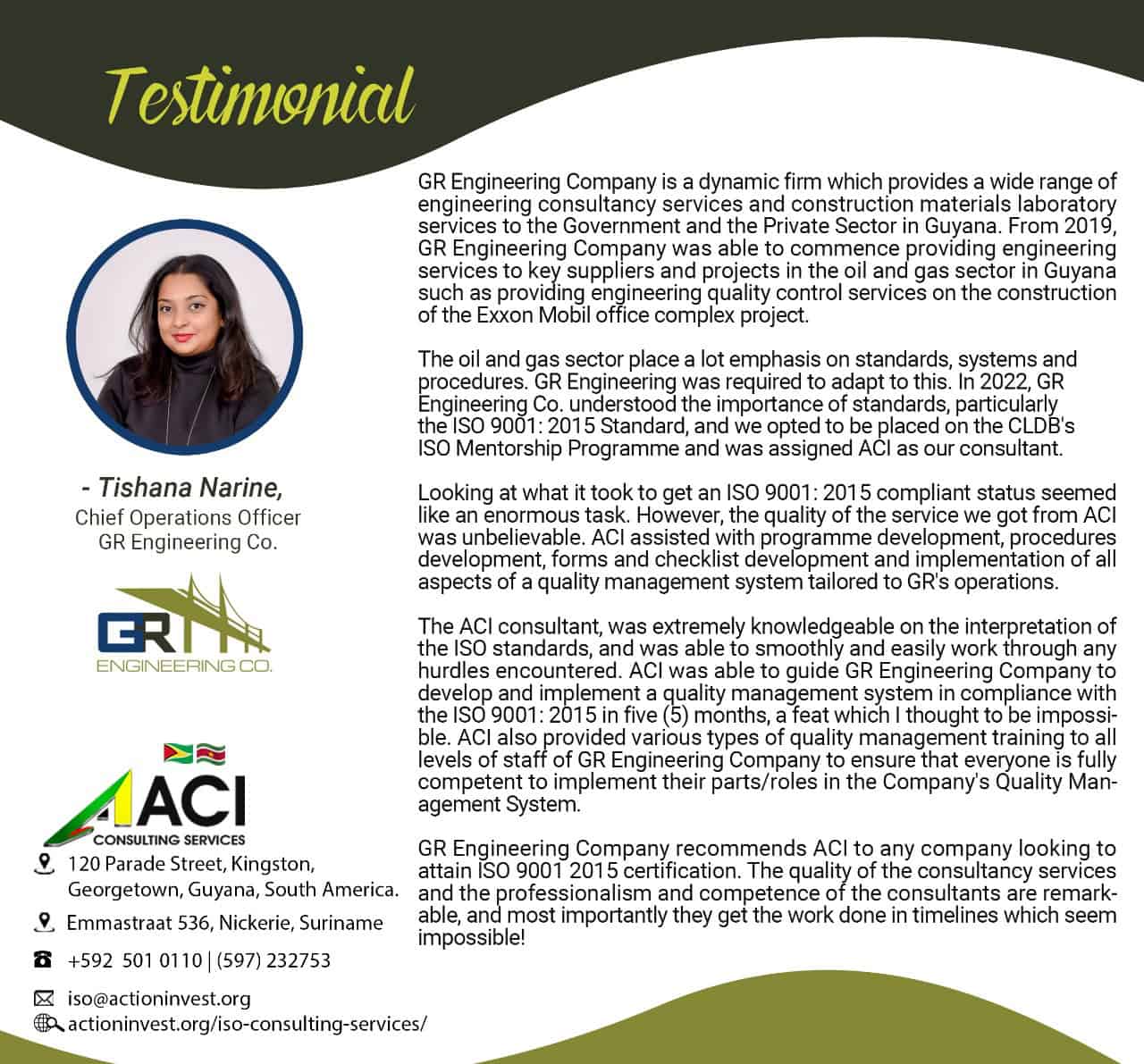 GR Engineering Testimonial
Contact us to find out more!