Need An Employee Background Check?
CNBC Reports That 78% Of Job Seekers Lie During The Hiring Process
Our Employee Background Screening Process
Gain a peace of mind by getting due diligence done. Our checks include:
Speak to a Consultant Today!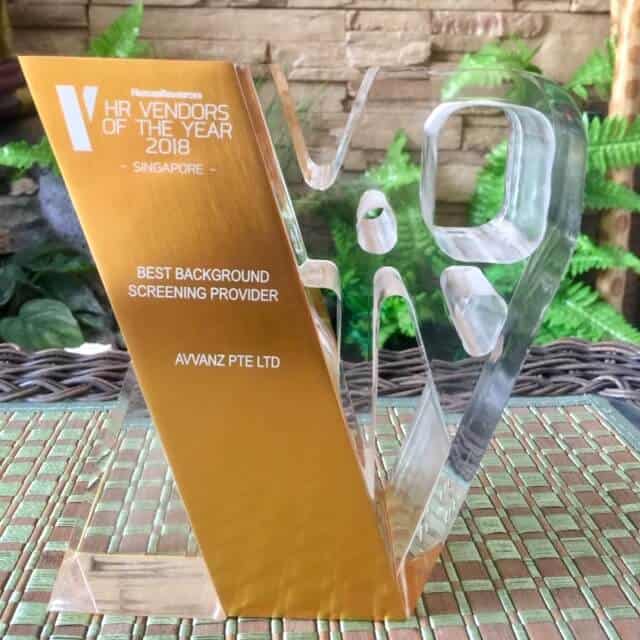 Avvanz's Managing Director, Kannan Chettiar, was one of 9 business leaders who were honored in the awards ceremony.
Avvanz won the gold award against other competitors in the industry.